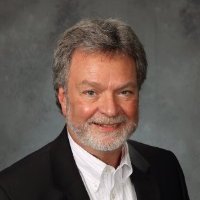 Chuck Lowe
Agency Manager
Certified Insurance Counselor (CIC)

I have had the pleasure of serving my community as an Independent Insurance Agent since 1974. I received my Certified Insurance Counselor designation in 1978, and since then I have maintained a commitment to continuing education and bring a wealth of knowledge and experience to our clients.
As Agency Manager for Builders Insurance Group, I lead the team at BIG and specialize in serving the construction industry. I also advocate for the insurance industry bringing automation education to agency employees through national and regional organizations.
I have been a resident of Rhode Island for over 25 years, I am married, have four children and 8 grandchildren. I enjoy camping, hiking, skiing. I have been a member of HOG (Harley Owners Group) for over 20 years.
I have served as a board member and chapter chairman for the American Red Cross, regional representative for the American Heart Association, board member of the Community Mental Health Association, past director and president of my Kiwanis Club and have enjoyed coaching youth baseball and soccer over the years.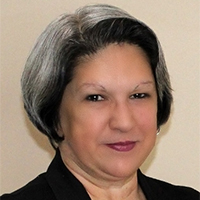 Michelle A. Soares
Commercial Lines Account Executive
Certified Insurance Counselor (CIC)
Chartered Property Casualty Underwriter (CPCU)
Certified Insurance Service Representative (CISR)
Accredited Advisor in Insurance (AAI)
I have been serving Rhode Island businesses as a licensed insurance professional for more than 30 years.   I specialize in commercial insurance for businesses, and I enjoy building relationships with all types of business owners from small one employee shops to very large corporations.  I bring extensive knowledge and expertise to all my clients.  I am a lifetime student and passionate about continuing education.    I focus on educating my customers on insurance and the risks they face, while finding the right insurance solutions to meet their needs.  I am a good listener and a rational thinker.    I truly love serving the businesses in our community.
I enjoy meeting new people and get along with just about everyone.   I love learning and read everything.   I also enjoy spending time with my grandchildren and confess to being a really fun Grandma!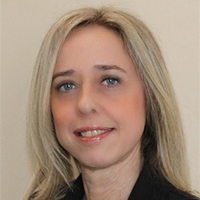 Cristina M. Caporaletti
Personal Lines Account Manager
I have been working as an insurance professional for the last 25 years.    I began my career in the Life Insurance industry and transitioned to personal lines insurance ten years ago.      For the last decade, I have been working as a licensed personal lines insurance agent and have enjoyed serving my customers and working to protect their families, personal assets, and everything in between.     I bring a wealth of knowledge of the insurance industry, and I am always happy to help my customers.
I am a RISPCA volunteer, and I am very passionate about animal welfare and rescue. I love football and am a HUGE Patriots fan.    I love music, gathering with friends and family, and I am a self-confessed foodie.    I am also fluent in Portuguese and have worked as a translator.   I am always available to help with any questions.